2017 Camp Information
Baseball Camp (Ages 5-14) / Softball Camp (Ages 7-16)
► May 29            1-Day Holiday Camps: 9am-3pm    ►June 1 & 2  School's Out Camp: 9am
►June 12-16       All Baseball & Softball Players & Advanced Camp
►June 26-30       All Players Christian Baseball & Softball Camp (Baseball Devotions & Prizes) †Bring Your Bible: $5 Off
►July 10-14         ►July 24-28       ►July 30-Aug 4    (All Players with The Advanced Camp Run Separately)
►Aug 7-11            Christian Baseball & Softball Camp (Baseball Devotions & Prizes) †Bring Your Bible: Get $5 Off
Please note Camp hour are 9:00 am - 12:00 pm or til 3:00 or 4:00 (New extended time) unless otherwise noted

CAMPERS ARE GROUPED BY AGE AND THEN BY ABILITY
Our Camps Cover - The Proper Fundamentals in Hitting, Pitching, Throwing, Fielding, Bunting, Base Running, Wiffle Ball Games, Sliding, Position Specific Work, Positive Atmosphere with Sports Psychology, Fun Competitions & Dodge Ball!
Camp Instructors:
Mike Harris: Former Coach, Scout, and Player White Sox and Cardinals, College Coach
Ryan Clyde: Former College Player
Reed Clyde: Former College Player
David Harris: Blue Jays Player
Others Softball: TBA: Former College Player
What To Bring:
Wear T-Shirt, Sneakers, Shorts or Ball Pants, Ball Bag with Bat, Batting Gloves, Helmet, Glove...Plus Bring an extra $5 per day for Snacks & Drinks.
Camp Lunch Menu:
Pizza, Hot Dogs or Bring Your Own Lunch

HOWEVER, ALL DRINKS MUST BE PURCHASED AT MIRACLES

Thanks.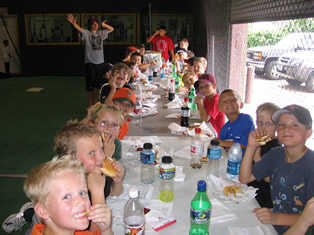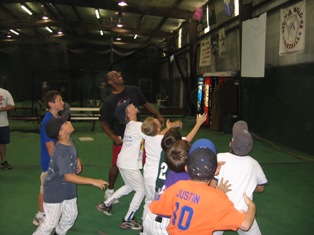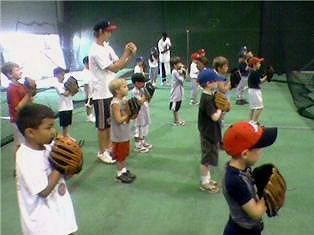 ---