Miracles Baseball Alumni
WE DEVELOP YOU BETTER TO BE YOUR BEST ON AND OFF THE FIELD, IN AND OUT OF THE HOME AND SCHOOL.
Past & Present Miracles In the Pros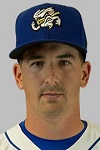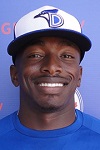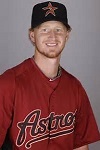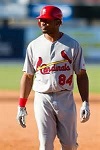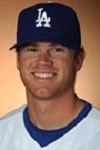 ---
All of our instructors have College Playing, College Coaching or PROFESSIONAL BASEBALL experience.
The Miracles Baseball Academy (Baseball Organization with a Christian Foundation) is under the direction of Mike Harris, former Pro Player, Coach & Scout (Cardinals & White Sox), College Coach and Skilled Student Developer. Our consistent staff of former Pros and/or College players trained by Miracles.
---
Player
High School
College
Secondary College
Drafted
Pro Team
Keith Acree
Westfield
Lon Morris College
Jake Albert
Conroe
Angelo State U
Carson Aldrich
A&M Consolidated
Angelina College
UT (Academic)
Miller Aldrich
A&M Consolidated
Angelina College
Dartmouth U
Josh Anders
Barber's Hill
Frank Phillips College
Sam Houston State U
Chris Anderson
Westfield
Jordan Andrepont
The Woodlands
Stephens Univ
Zed Anigwue
Klein Collins
UT Brownsville
Mary Hardin Baylor
Pablo Armendariz
Cy Creek
Brookhaven College
Cy Fair College
Michael Aquino
College Park
Rice Univ
Dusty Ashworth
Crosby
Tyler College
Aaron Baker
Pasadena Memorial
San Jac
Jarred Ball
Tomball
Yes
Diamond Backs
A. J. Bazan
Cy-Creek
Alvin C.C.
Prairie View Univ
Connor Belvin
Klein
Hill College
Texas A&I Univ
Phillip Berzins
Home School
Letourneau University
Chris Boesen
Bellaire
Hill College
Corrie Bolton
Cy-Woods
University of Arkansas
(Academic)
Kyle Bondy
Langham Creek
Hill College
UT Tyler
Todd Boone
Huntsville HS
Southwestern U
LSU Law School
Justin Boyette
Hardin Jefferson
UL-Lafayette
Nathan Buchanan
Jersey Village
Spoon River College
Andy Buckalo
Kingwood
Blinn Junior College
Eric Buckowski
Cy-Falls
Shiner College
Ryan Byrne
Woodlands
Richland College
San Jacinto College
Luke Calvert
Dayton
Kirby Cantalamessa
Home School
Letourneau University
Manuel Cantu
Eisenhower
Cedar Valley C.C.
Matt Cardamone
Cy-Fair
N.E. Texas C.C.
Brian Castro
Jersey Village
Sam Houston State (Academic)
Johnny Chaney
Jersey Village
Richland C.C.
Michael CiFuentes
A&M Consolidated
Wesleyan University
Buddy Cochran
Conroe
Angelina College
Grant Coffman
Cypress Christian
Wayland Baptist University
Tyler Coleman
Tomball
Texarkana C.C.
Henderson St Univ
Josiah Cowden
Cypress Christian
San Jacinto C.C.
Northeast C.C.
Yes
Colorado Rockies
Garrett Clyde
Humble
San Jacinto C.C.
University of Texas
Yes
St. Louis Cardinals
Reed Clyde
Tomball
Iowa Central C.C.
Kevin Cravey
Klein Oak
Texas A&M University
Yes
Florida Marlins
Josh Culp
Eisenhower
Austin College
Eisenhower High Head Coach
Derrick Dalcour
Crosby
Tyler College
J. D. Delgado
College Park
Blinn
Univ of TX- Pan Am
Robert Dietrich
Tomball
Morehead State
Boston College Univ
T.J. Dillion
Cy-Creek
UT (Academic)
Danny Dinges
Klein
UT (Academic)
Grant Dougherty
Dawson
Angelina College
Prairie View A&M U
Austin Dujon
Cy-Creek
Benjamin Dykmann
Humble
Brookhaven College
Jonathon Dziedzic
Atascocita
Lamar University
Yes
Red Sox
Parker Edmonds
Waller
Mary Hardin Baylor Univ
Daniel Edwards
Kingwood
Kansas State University
Chance Eggleston
Magnolia
Stephen F Austin University
Scott Ellisor
CCCS
Brookhaven College
Elliott Escamilla
Westfield
Panola College
Brandon Flores
Eisenhower
Texas Southern Univ
Joey Forterberry
Wharton
Wharton J.C.
Tyler Gaddis
Westbrook
Howard Payne Univ
Alex Gallo
Westfield
Colin County College
Prairie View A&M U
John Geer
Cy-Creek
Lonestar College
Jake Gibson
Cy-Springs
Prairie View University
Greg Gossett
Kingwood
Wharton C.C.
Houston Baptist Univ
Mike Graves
Klein Collins
UT-Brownsville
Jeremy Hall
Magnolia
LeTourneau Univ
David Harris
Cy-Fair
Navarro College
Lamar Univ / SAU
Reo Harris
Klein
Glendale College (CA)
Erica Harris
Cy Fair
Navarro College
Delta State Univ
Zack Harris
Humble
Abilene Christian
Heath Hartfield
Kingwood
UT (Academic)
TJ Hayes
Oakridge
TX A&M Univ
Bobby Hebert
Clear Creek
LSU Shreveport
Terrell Henley
Humble
Western Texas J.C.
Abilene Christian Univ
Blaze Hinojosa
St. Pius
Richland College/TSU
UT Pan Am
Jacob Huckabay
Bryan

Univ Of Texas

Pan Am

J T Huckabay

A&M

Consolidated

Wayland Baptist Univ
David Hoke
Kingwood
Panola College
Texas Tech Univ
Terry Holden
Cy-Springs
LSU (Academic)
Taylor Holt
A&M Consolidated
Angelina College
Sam Houston St U
Cory Hulsey
Cy-Fair
U of H - Victoria
Cass Ingvardsen
Livingston
Weatherford
Stephen F Austin U
Yes
NY Yankees
Princeton Jackson
Cy Ridge
Blinn College
TSU / Iowa State U
Jordan Jean-Louis
Aldine
TX Southern Univ
Jacob Johnson
Pasadena Memorial
San Jacinto Col
Jacob Johnson
Westfield
Iowa Central C.C.
Chris Jones
A&M Consolidated
Angelina College
Darrell Jones
Northland Christian / Spring
Yes
St. Louis Cardinals
Sean Jones
Klein
Navarro College
Univ of Ark.
Brandon Key
Corpus Christi Callallen
Alvin C.C.
Kolby Kidder
Crosby
Tyler J.C.
Mike Kinard
Klein
Tyler J.C.
Sean Kistler
Conroe
Texas Lutheran Univ
Brandon Koncaba
Jersey Village
Tyler CC
Evan Kulhanek
Klein Oak
Houston C.C. (Acad.)
Andy Lada
Cy-Woods
Navarro College
Troy LeSoya
Cy Creek
Ranger J.C.
Stuart Lindeman
Kingwood
Univ of TX (Academic)
Ryan Lower
Cy-Creek
Galveston College
Houston Baptist Univ
Cody MacDonald
Klein Collins
UT Brownsville
Brandon Meleski
Spring
Bossier C.C.
Zach Marberry
Lufkin
Angelina
Stephen F Austin Univ
Tyler Mason
Concordia Lutheran
Concordia College
Trent Mayer
Forrest Brook
Odessa College
Paul Quinn College
Kyle Meadows
Huffman
Wharton
SE Oklahoma Univ
Miguel Mercado
Eisenhower
Galveston C.C.
Texas State
Eric Messer
Katy
Trinity Univ.
Phillip Middleton
A&M Consolidated
Concordia Univ
Asst College Coach
Mary Hardin Baylor Univ
Lucas Moran
Grayson County College
Yes
Reds
Duncan Millington
Conroe
U of Oklahoma (Academic)
Cedar Valley College
Todd Moore
Cinco Ranch
UT - San Antonio
Tim Morris
Angelina College
Brett Murphey
Kingwood
Kingwood College (Academic)
Matt Odom
Westfield
Southwestern Univ
Cody Palasota
Langham Creek
Angelina College
Pappas
Cy Creek
TX State Univ
Sean Parnell
CCCS
Wayland Baptist Univ
Amye Patrick
Deer Park
Navarro
Texas State Univ
Jose Pena
Hastings
Alvin C.C.
Texas Southern Univ
RJ Perucki
Tomball
UT San Antonio
Sean Peterson
Tomball
Grayson C.C.
Richland College
Jordan Poche
Humble
UT Brownsville
Cedar Valley College
Bobby Poland
Woodlands
Panola College
Ryan Pope
Kingwood
Military
Kevin Poppe
Cypress Christian
Concordia Univ (Neb)
Luke Plucheck
Tomball
Sam Houston State
Stephen Price
Westfield

Sam Houston State U

Taylor Pritchett
Tomball
N.M. Military Institute
Texas A&M (Academic)
James Rachel
Crosby
Wharton Junior College
Blake Rampy
Tomball

Texas A&M

Univ

Yes
Seattle Mariners
Colton Rasberry
Klein
Stephen F Austin University
Brad Ray
Klein
Cedar Valley College
Josh Roberts
Cypress Christian
Alcorn State University
Jake Rowe
Livingston
Panola College
East Texas Baptist U
Chris Ryan
Willis
Angelina College
Midland
Kyle Russell
Tomball
Univ of Texas
Yes

Cardinals /

Dodgers

Eric Sailors
Crosby
Ranger College
Sol Ross Univ
Mark Schell
St. Pius
Cisco Junior College
Ryan Schultz
Gregory Portland
McMurry St. Univ.
David Scoggin
Spring
Collin County C.C.
Winthrop University
Jeff Sealy
Cy-Ridge
Brookhaven College
Prairie View A&M Univ
Travis Self
Cy Ridge
LeTourneau U
Nick Sharp
Westfield
Richland College
Matt Shrode
Klein
Texas Tech (Academic)
Ross Shores
Corpus Christi
McMurray State
Ryan Shutt
Corpus Christi
A&M-Corpus Christi
Jonathan Simbles
Klein
Texas Tech (Academic)
Jacob Simmons
Clear Springs
Mary Hardin Baylor U
Jonathan Simmons
Klein
UT Brownsville
Sean Simmons
Oakridge
Louisiana College
John Simms
College Park
Rice Univ
Matt Sinclair
New Caney
Angelina College
Nick Skinner
Jersey Village
Alvin J.C.
Robert South
Northland Christian
Northlake College
Quentin Smith
Cy-Falls
Texas Southern Univ.
Wes Smith
A&M Consol
Lon Morris Colleg
William Steakley
Memorial
Baylor (Academic)
Zach Stewart
Klein Oak
Univ. of Dallas
Univ. of Tex.
Ryan Suescun
Cy-Fair
U of H - Victoria
Dozier Taylor
Spring Woods
Panola College
University
of S. Car.
Stuart Trahan
Northland Christian
Galveston College
LSU - Alexandria
J.P. Temperelli
Tomball
U.S. Naval Academy
Houston Baptist University
Tim Terrell
Forest Brook/Westfield
Jersey City State
Alvin College
Yes
Independent League
Steven Thomas
Kingwood
Panola College
Cody Tornberg
Klein Forest
Brookhaven C.C.
Abeline Christian Univ
J.R. Towles
Crosby
Collin County
North Central TX J.C.
Yes
Astros / Twins
Larry Trout
Klein Forest
Brookhaven C.C.
Clay Vanderlaan
Cy Ridge
Michigan St U
Jeff Walker
Jersey Village
Hardin Simmons U
Bill White, Jr.
Westfield
Southwestern Univ
Nick White
Westfield
Temple C.C.
Southwestern Univ
Casey Whitmer
Kilgore
Navarro College
Florida State University
Yes
Arizona Diamondbacks
Chance Williams
Kempner
UT Tyler
Cody Williams
Cy-Woods
Alvin J.C.
TX A&M Kingsville
Grady Williams
Tomball
Eastfield C.C.
SHSU Academic
Josh Williams
Pearland
Panola College
Chris Willingham
Klein
Brookhaven Jr. College
Adrian Wright
Westfield
Tyler College
Trevor & Trey Winnie
Northland Christ
Sam Houston State Univ
Matt Yateman
Tomball
Yes
Twins
Michael Yetter
Westfield
Bucknell University
Chris Young
Bellaire
Yes
White Sox Diamondback
Chris Zeh
Cy-Fair
Wharton JC
---